Hey, it's the first day of spring! Let me look outside at all the blooming flowers, budding leaves, and wildlife scurrying around.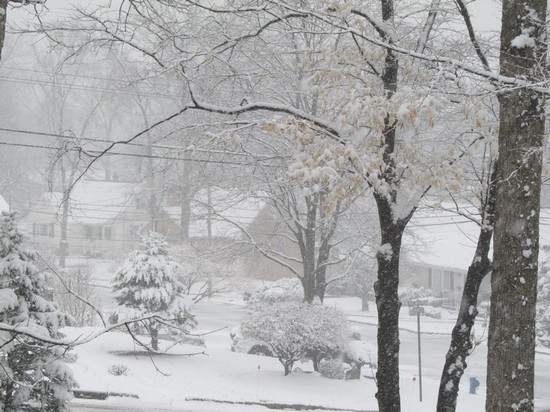 Oh…
So, Six Flags Great Adventure is going to open in two weeks but it sure doesn't feel like the park and fair off-season is nearing a close. While updating my carnival list sites (there's three now, NJ, PA and NY Carnivals, /shill) I couldn't help noticing that there's a fireman's carnival near Philly that started this past Wednesday. Jeez…well, at least it'll be 50 on Saturday.
Well, here's some snow photos. It's all I got right now! I figure my first trip to Great Adventure will be either the second week of April or Coasters After Dark. First fair is probably going to be in late April, the fireman's carnival in Middlesex, NJ.