Looping Dragon El Diablo
Parts have arrived on-site for Six Flags Great Adventure's 2015 addition but the park seems to have retconned the theme in favor of the name El Diablo. The new name seems to allude to that it will be placed in Plaza del Carnival rather than Golden Kingdom.
I think it's a better name. Looping Dragon was pretty generic sounding as well as out of place since there are no dragons in Golden Kingdom, Plaza del Carnival, or anywhere in the park. The name can also be seen as a call out to the Jersey Devil lore that our great of New Jersey state has. It would have been nice to save that name for a coaster though…oh, that's right, El Diablo is still being referred to as a roller coaster!
The name change has flared up some conversation/wishing that something might be added to Golden Kingdom. After all, there's a lot of land where Rolling Thunder used to be, and I believe that the Safari portion directly behind it isn't in use anymore (unsure about that, however.)
Of course, some people are still moaning about the addition of this "carnival ride," some going so far as to e-mail the park with their 2-cents. El O El
Turbo Flipping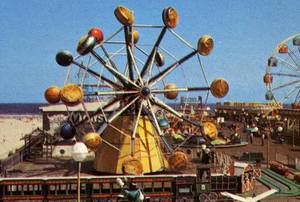 The Turbo that was bought up by Playland in Vancouver, BC last year and handed off to Chance for restoration and modification…is being sold by the park. According to a report by Amusing the Zillion, the decision was made after Playland found out about the real condition of the ride and costs involved in giving it the TLC it needed.
The ride will remain with Chance Rides until a new buyer is lined up. Luckily, the park is opting to sell it to buyers in the US, which they've apparently had a lot of interest from.
To be continued…
RollerCoaster Tycoon World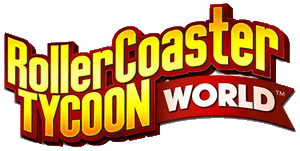 RollerCoaster Tycoon World is still in the development stage and in mid-January a post showed up on the RCT World website documenting some of the features in the new title. One of the big things mentioned is a random terrain generator. Seriously, I can't describe how helpful that would have been in past RCT games. There's also going to be an revamped in-game landscape tool that's, hopefully, less clunky than the RCT3 version.
The post also has an image of one of the rides featured in the game, a giant Ferris Wheel. It honestly looks a lot like the one in RCT3 to me. Really, if this is just RCT3 without the bloated coding and memory leaks, I'll be happy. Even to this day trying to build a massive park makes the game feel all sluggish in RCT3.