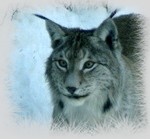 Wow, it's August already! I can't believe it; it feels like it was just yesterday when I was compiling the list of NJ and surrounding fairs in 2010! There's still plenty of amusement park and carnival happenings to be had however, why just tomorrow I'll be heading to a fair in western NJ and then up to the New Jersey State Fair on Friday! Trip reports will undoubtedly follow, but in the meantime I've been sitting on these waterpark videos for a little bit now and since we're upon the dog days of summer, what better time to share these tasty lynx (or just videos) full of win!
Exhibit A: The Worlds Longest Waterslide
World's longest coaster? Yeah we know all about that; Steel Dragon 2000, eight thousand blah blah, blah blah, blah.  But have you ever seen the world's longest waterslide? It resides in Northern Guancaste, Costa Rica and it's approximately 1,312 feet long! Not only is it long, but riders also have to wear a helmet while on their journey; nothing says you're in for a wild slide like preparing for potential head injury!
httpv://www.youtube.com/watch?v=ISNEwKp_G68
Exhibit B: The Extreme Waterslide
Maybe this isn't extreme in the sense that it's terrifyingly high or fast but I'd be damned if this would fly in the US due to safety concerns. I'm not exactly sure what happens towards the beginning of this slide, but all that matters is that it rounds a sharp, angled turn into a steep drop. The fact that riders go into said turn at a pretty good clip guarantees for some wild ragdolling of the body. Make sure to check out the third rider's run!
httpv://www.youtube.com/watch?v=EL5tnu7ZW0Y
Exhibit C: Dumb Waterslide Antics
And here we go, breaking rules for our viewing pleasure! First off, have you ever thought about riding a plastic chair down a waterslide? Me neither!
httpv://www.youtube.com/watch?v=LzVqflhLEoE
Next we have this hotshot who does a little trick while going down the hill. This would certainly get someone booted out of a US waterpark in record time…
httpv://www.youtube.com/watch?v=tYS8sha1YVI
Who needs water to enjoy a waterslide? Just ride down it on a street luge cart! (Nice uh…landing zone by the way…..)
httpv://www.youtube.com/watch?v=LNRKxcYG7R8
"Thank you sir, may I have another?" (Uh, and did they really think this was a good idea judging by the type of slide and the fact that there's a damn fence at the end?)
httpv://www.youtube.com/watch?v=rmppA5rbkys
And finally we have some guy nearly plunging to his doom on a steep waterslide! Boy that slide looks like fun doesn't it?!
httpv://www.youtube.com/watch?v=9L7_OeZap9M