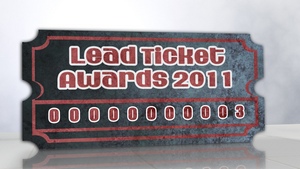 Wow, it feels like ages ago since I opened the 2011 Lead Ticket Awards poll. I let it run from mid-September to Halloween (Oct 31st) to let a respectable amount of votes trickle in but this year most of the votes were cast early on with nearly 300 of you casting ballots! I want to thank everyone for participating in this year's LTA's! Now, let's get to the results!
Park Categories
Worst Food for the Value
Listen, when we eat at an amusement park we're not looking for Château Magnifique here, right? We're lucky to get something palatable for triple the price of some McDonalds down the road from the park. However some parks just fleece the hell out of patrons while serving up rat burgers in return. The park with the worst food for the value is…
Cedar Point! Well, I can't say I'm really surprised but at the same time I'm hoping this isn't the start of another torrent of hate on the Golden Ticket's perennial top park winner.
Cedar Point: 46 votes
Six Flags Great Adventure: 30 votes
Six Flags Magic Mountain: 16 votes
Most Unhelpful Staff
There's some parks that pride themselves on having top notch staff but sometimes, especially when parks hire en-masse, you'll get some employees who are about as good as trained monkeys. The park whose employees go out of their way to nap is…
Six Flags America! While Maryland's Six Flags America gets the most votes I think the real issue is how Six Flags parks nabbed the top two spots along with Six Flags Magic Mountain and Six Flags Over Georgia following close behind Cedar Point with 15 votes each!
Six Flags America: 22 votes
Six Flags Great Adventure: 19 votes
Cedar Point: 17 votes
Grossest Bathrooms
Bathrooms are there for a reason: they are a receptacle for nasty stuff that you don't want deposited in the shrubbery, the  pond, or on one's shoe. Of course bathrooms need to be cleaned every so often and this can be overlooked if the park is understaffed or if the staff fall into the category above this. The park with the worst bathrooms is…
Cedar Point! Not surprised to see this one chosen, not necessarily because the restrooms at Cedar Point really are deplorable but because it's Cedar Point. It's worth noting that someone also voted for my own bathroom; I actually should clean it…
Cedar Point: 23 votes
Six Flags Magic Mountain: 14 votes
Knoebels: 12 votes
Most Overpriced Admission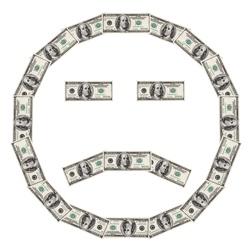 Family of five walks up to an admission gate and after handing over their wallets, they are gained entry to the park. This scene has figuratively (I hope!) played out the most at…
Walt Disney World Parks!  Defending its spot as the most overpriced park, the entire Disney World complex in Florida got your votes once again. Currently the price for a one day admission to any one of the main parks (Magic Kingdom, Epcot, Animal Kingdom, Disney Hollywood Studios) is $90.53! One day admission to a Disney waterpark? $52.19!!!! This is probably why no one in their right mind gets a one day admission, springing for a multi-day Hopper Pass instead.
Walt Disney World Parks: 50 votes
Sea World Orland: 15 votes
Disneyland: 12 votes
Worst Themeing
While some parks, like the aforementioned Disney World, have meticulous themeing, some parks simply don't care to theme at all. Some parks are happy to just serve up a coaster, slap on a station, plant a few trees and grass and call it a day. According to you that park is…
Cedar Point!  Cedar Fair is pretty notorious for their non-theming so it honestly isn't a surprise to see their biggest park win this category.
Cedar Point: 48 votes
Tie: Six Flags Magic Mountain/Six Flags Great Adventure: 12 votes
 Walygator Parc: 11 votes
Worst Halloween Attractions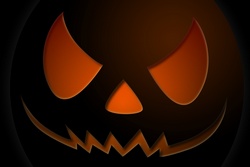 Halloween has become a pretty lucrative 'holiday' for some businesses. Theme parks began cashing in on the festivities in the late 80s and now most major theme parks in the US have some type of Halloween event such as Six Flags' 'FrightFest' and Cedar Fair's 'Halloween Haunt' and 'HalloWeekends.' Some parks really go all out with numerous walk throughs and copious amounts of ghouls while other parks do the bare minimum just to claim that they have some sort of Halloween festivities. The park that falls in with the latter is…
Six Flags Great Adventure! Not so long ago Great Adventure had a respectable FrightFest with multiple (and free) 'terror trails,' numerous shows, a haunted hayride, and a plethora of ghouls walking around the park. Today, while the park still offers a number of FrightFest shows, the number of ghouls has gone down drastically and three of the four terror trails currently cost $7 to traverse…now that's scary.
Six Flags Great Adventure: 14 votes
Six Flags Magic Mountain: 13 votes
Cedar Point: 9 votes
Worst Overall Park
This sport is reserved for that one park that encompasses all of the categories above along with many other aspects not touched upon in the Lead Tickets. The top winner in the theme park categories is…

Six Flags America! Unseating the 2010 winner, Chicago's Six Flags Great America, is Maryland's Six Flags America. With nearly twice as many votes as any other park, SFA won pretty soundly as well. All the ire may stem from the park's coaster lineup, which hasn't seen a new coaster since 2001. Never fear though, the park announced that it is adding Apocalypse, a B&M stand up, for the 2012 season! Uh…oh wait, what that? Oh, it's just Iron Wolf from Six Flags Great America…
Six Flags America: 29 votes
Cedar Point: 16 votes
Walygator Parc: 11 votes
Coaster Categories
Worst Coaster Name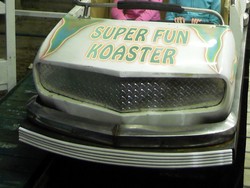 Roller coasters need good names today. Not only will the name define the ride to a degree but will also be the focal point of any marketing campaign. A good name could elevate hype while a bad could potentially kill it. For instance, Nemesis is a cool name while a bad name is…
Cheetah Hunt! Busch Gardens Tampa's newest coaster is supposed to simulate a cheetah hunting some prey. Unfortunately the name sounds more like we're hunting the cheetah, like we're poachers or something! But hey, at least they didn't name it Cougar Hunt!
Cheetah Hunt (Busch Gardens Tampa): 25 votes
Flight Deck (Various Cedar Fair Parks): 18 votes
Gotham City Gauntlet Escape from Arkham Asylum (Six Flags New England): 16 votes
Most Pathetic Attempt at Theming
Remember when you'd play Roller Coaster Tycoon and to get the excitement stat up on a coaster you'd just toss in some statues, a colored box and a wall? Well unfortunately that doesn't work in reality. However a coaster that someone thought it might work on is…
Disaster Transport! Cedar Point wins again with their indoor bobsled coaster. According to the Cedar Point website "Disaster Transport takes you through time and space – and in complete darkness!" That's basically another term for "it's indoors and that's it!" According to the reviewers at Theme Park Critic, a common complaint is that the themeing is the "pinnacle of cheesy 80s"..I don't know, that actually sounds pretty cool…pretty rad.
Disaster Transport (Cedar Point): 15 votes
Scream! (Six Flags Magic Mountain): 13 votes
Bizzaro (Six Flags Great Adventure)/The Monster (Walygator Parc): 7 votes
Slowest Moving Queue Line
Sometimes a seemingly short wait turns out to be deceptively long. This could be due to capacity, ride crew experience, if it's an Intamin or not, along with a plethora of other reasons. The coaster that you all skip even if only half a switchback is full is…
Kingda Ka! Six Flags Great Adventure's premier attraction has a couple of things going against it: first, if one side of the duel loading station is not open then the wait time shoots up drastically. Second, it's an Intamin…yeeeep!
Kingda Ka (Six Flags Great Adventure): 25 votes
X2 (Six Flags Magic Mountain): 11 votes
Superman Ultimate Flight (Six Flags Great Adventure): 7 votes
Roughest Steel Coaster
Steel coasters are smooth…at least they're supposed to be. Sometimes a steel coaster gets a little rattly over time while others are rough right off the bat. Occasionally you'll get one that could realign your spine in ten seconds flat; throw in a shoulder harness and the ride may as well have aspirin dispensers at the exit. The steel coaster that beat most of you into submission is…
Vortex! Kings Island's six looping Arrow coaster grabs the award this year in a very close race. Arrow Dynamics manufactured coasters are notorious for being rough; this coupled with Vortex's 55mph top speed results in some pretty wicked bumps and jolts. Personally I think these old school Arrow coasters really give a hell of a ride and hope Vortex doesn't meet the wrecking ball anytime soon!
Vortex (Kings Island): 13 votes
Ninja (Six Flags Over Georgia): 12 votes
Goudurix (Parc Asterix): 11 votes
Roughest Wooden Coaster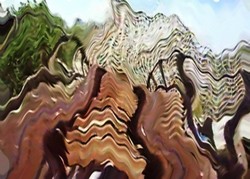 Well, wooden coasters are rough…unless it's an Intamin laser-cut special. Typically, being rough is part of the wooden coaster experience, giving the ride a more out of control feel. However you'll also run into wooden coasters that are so rough that one might wonder how the damn thing even rolls anymore. The wooden coaster that's made of beatsticks is…
Mean Streak! Three years now…the Dinn Corp/Curtis Summers lumber beatdown has cemented its spot as the roughest wooden coaster every year since the inception of the Lead Ticket Awards. Mean Streak didn't just win either…it killed the competition. Many of the votes even had annotations with them like "Mean Streak pleasetearitdown," "Mean Streak OUCH" and "MEAN STREAK MEAN STREAK MEAN STREAK."
Mean Streak (Cedar Point): 56 votes (!!!)
Bandit (Movie Park Germany): 16 votes
Rolling Thunder (Six Flags Great Adventure): 15 votes
Most Overrated Coaster
Some coasters just don't fit all the adulation being spewed on its behalf. While fanboys may defend it with adjectives such as 'incredible' and 'exciting', others will see it for what it is…just 'okay.' The coaster you find to be excessively lauded is…
Millennium Force! Surprise, surprise, the multi-time winner for best steel coaster in the Golden Ticket Awards has once again been spurned in the Lead Tickets. Like its buddy Mean Streak, Millennium Force has also won this spot since the inception of the Lead Tickets. Perhaps this category should just be turned into "Coaster that is as Overrated as Millennium Force" to get some variation for once.
Millennium Force (Cedar Point): 55 votes
Kingda Ka (Six Flags Great Adventure): 13 votes
The Voyage (Holiday World): 12 votes
Worst New Coaster of 2011
It's always exciting to see a new coaster coming to your local park…well, unless it's a Vekoma SLC. However that excitement can quickly sour if said new coaster has a ton of problems right off the bat, just simply doesn't live up to the hype, or both! The top winner of the coaster categories is…
[youtube]http://www.youtube.com/watch?v=avNEAMbqOLw[/youtube]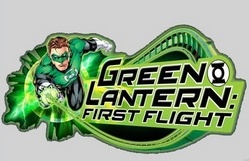 Green Lantern: First Flight! Six Flags Magic Mountain's Green Lantern variant gets top dishonors this year after being hyped mercilessly in the offseason for being the US's first Intamin 'ball coaster.' Complaints about the coaster seem to revolve around it being way too short as well as being a slightly painful ordeal. The coaster seems more like a glorified flatride really.
Six Flags' other 'new' Green Lantern coaster at Six Flags Great Adventure also fared poorly in this year's Lead Tickets, possibly because Green Lantern isn't really 'new,' rather a transplant from the old Six Flags Kentucky Kingdom where it resided under the name 'Chang.' I'm sure some also have a disdain for Green Lantern since it replaced the Arrow megalooper Great American Scream Machine.
Green Lantern: First Flight (Six Flags Magic Mountain): 23 votes
Green Lantern ( Six Flags Great Adventure): 21 votes
Cheetah Hunt (Busch Gardens Tampa): 18 votes
And there you have it! The definitive list (insert sarcasm) of worst parks and coasters of 2011! Once again I want to thank all of the voters in this year's Lead Ticket Awards; it'll be back in September of 2012, updated with newer categories so we don't get the same damned results over and over again!