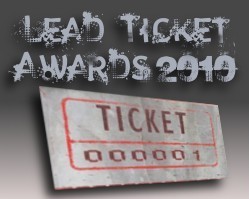 Welcome to the 2010 Lead Ticket Awards form! Voting will end on October 31st.
The Rules
You may choose from any park or attraction in the world (ie. Ring°Racer has just won multiple categories.)
Please only choose from currently operating parks/attractions.
When typing in your choice, please use the full name of the park/attraction. For example, instead of typing "Great Adventure" please type "Six Flags Great Adventure;" or instead of "TTD" type "Top Thrill Dragster."
If choosing an attraction with a common name, please put the park name after it. For example, if you choose something like "Viper," please write it as "Viper six flags magic mountain."
Have fun everyone and may the worst park win!