DoD3 Note: I bet you can barely read anything. That's because there's a massive photo of the "Eta Carinae" Nebula as a background image. It's nice looking but...no. Just no! The DoD3 header image is terrible but I made it even worse later on by animating it to cycle through a rainbow of pastel colors. Jupiter is also sitting in front of a background consisting of galaxies...I'm not sure if it was possible to make a more appalling site, visually and factually.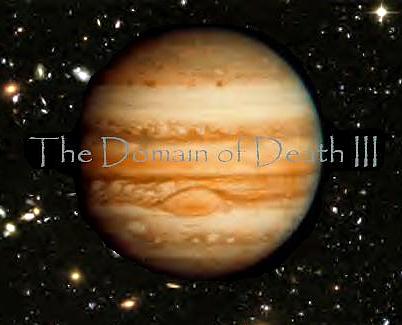 After one not so successful website that was rendered un-surfabledue to pop-up ads made by the HTML editor itself, after another site thatDIDN'T EVEN MAKE IT TO THE WEB , you are now reading the third,YES THIRD , installment of...
(insert Richard Strauss' "Also Sprach Zarathrustra" here)
THE DOMAIN OF DEATH
(I guess a flash movie is in order for that)
I WAS ACTUALLY CONSIDERING ADDING A FLASH MOVIE. A FLASH MOVIE! SO HELP ME GOD A FLASH MOVIE!!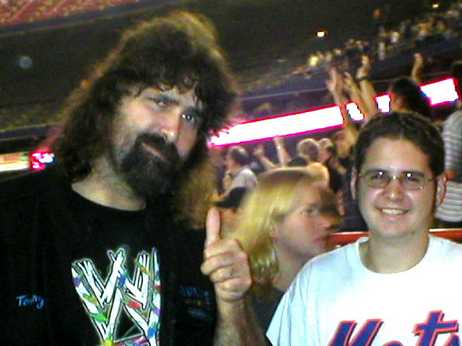 Me and pro wrestler Mick Foley at Shea Stadium.
--The Content--
Reviews about carnival rides

Trip reports from my amusement park/carnival excuresions

The illustrious "White Trash Carnie Ride List "

My Knex rides

Kenny Vs Spenny

An ode to the best TV show ever

-- This space for rent --

All kinds of crap

My two cents and enraged rants on different things

Music reviews of different metal bands

All the poor saps I killed in Diablo II
Questions? Comments? Rude remarks? Obscene gestures?
E-mail Me!


This site was made with Page Breeze HTML Editor. It really helped a lot since I don't know jack about HTML.